As a motorcycle enthusiast, you are more likely to enjoy riding a bike for hours and feeling the wind while passing through it. Whether you use your motorcycle over the weekend or use it to commute daily, you might want to ensure it stands out.
One way to do that is to customize your motorcycle to look its best. Some of the best ways to customize your motorcycle may include the following: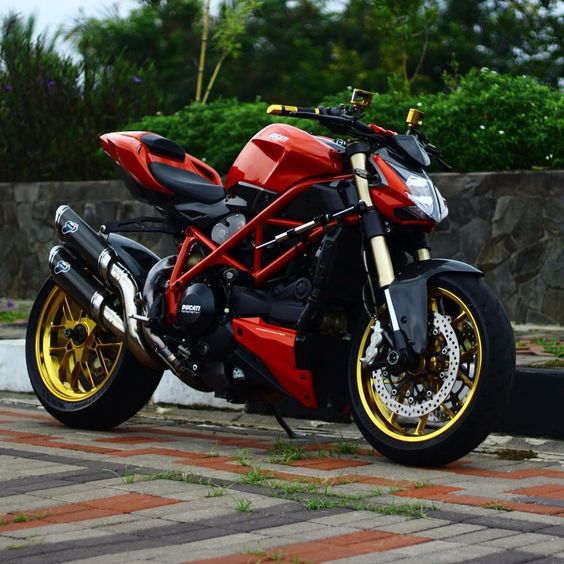 Consider Decals
Decals might seem cheap, but they are the best ways to customize a motorcycle. There are many motorcycle decals of different shapes, designs, and brands, which can make choosing difficult.
Regardless of what style you want, you may find decals, which can show your personality. But consider what you are buying, especially if you plan of reselling your bike, as you wouldn't want the decals you go for to damage the paint.
Go for Under Glow Lighting
If you are looking to add personal touch and style to your motorcycle, opt for under-glow lighting. Through LED under glow lighting, you can have access to many colors. Hence, you are sure to choose a color, which can resonate well with your preferences and likes.
You can also choose under glow lighting, which responds to music. There are different motorcycle LED under glow light ideas with specs and features which you might use to meet your needs and taste.
Create Laser Graving
Nothing says that the bike belongs to you more than customized engraving. A coat or an emblem of arms can be added to your motorcycle to offer it a touch of coolness.
You may always create an engraving by hand. However, this often takes more time to pull it off. In order to save time and even create intricate designs and patterns to add to your bike, you may use a laser, which can accurately engrave different metals.
Install New Turn Signals
A standard motorcycle turn signal often sticks out on different sides of a motorcycle, offering it an undesired dorky appearance. Such signals may as well be dangerous in the case of accidents.
For that reason, you need to opt for installing a custom signal, which can suit your needs and improve the general appearance of your motorcycle.
Some online motorcycle accessory shops provide various turn signals as well as other bike bikes, which can help you improve your safety and upgrade your bike. Ask an expert to help you install a new turn signal so as to avoid breaking the law.
Change the Motorcycle Seat
If you want to highlight your motorcycle's shape and body, avoid using a plain-colored seat. Different seats are made using various materials to provide style and comfort. So opt to go for an option that suits your requirements best. You may as well change the height of your seat for a comfortable riding experience.
The Bottom Line
If you often like riding motorcycles, it is likely that you appreciate individuality. This is why it is normal for bikers to want to customize their motorcycles so they can reflect their personality. Usually, this involves customizing the style and adding some outstanding features, such as decals and quality seats.