Has anyone you know ever received a car repair estimate only to get a completely different bill at the shop? Car repairs often cost more than anticipated and can even result in situations where vehicle owners are taken advantage of when it comes to pricing. This article wants to answer whether or not auto repair estimates are highly accurate or if actual repair costs exceed the original forecast frequently.
How much do car repairs cost? Often, car repairs cost more than initially estimated, which can lead to vehicle owners being taken advantage of. How can you ensure you get an accurate car repair estimate? And how can you protect yourself from car repair scams?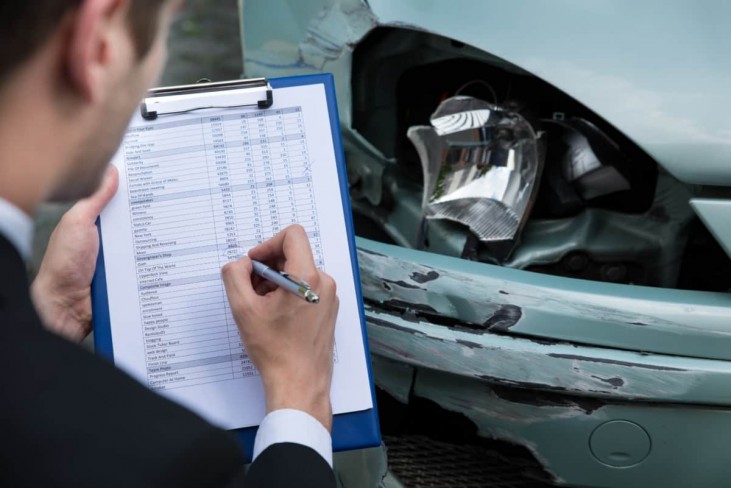 The most common car repairs and their average costs
The most common car repairs and their average costs are as follows: replacing a car battery ($100), changing a car tire ($60), fixing a car engine ($1,500), and cleaning a car's fuel system ($75). The average driver spends $1,000 annually on regular car maintenance such as oil changes and tire rotations.
Oil change: Most manufacturers suggest that the average person gets their oil changed every 3,500 miles. In the United States, the average cost of an oil change runs from $25 to $40. When you sign up for their special offers, most major oil companies offer a coupon for a free oil change in their area.
How to get an accurate car repair estimate
A car repair estimate approximates the cost to repair your car. It is essential to get an accurate car repair estimate to avoid surprises when you pick up your vehicle. You can do a few things to get a precise car repair estimate. First, take your car to a trusted mechanic. Second, be prepared to provide the mechanic with as much information as possible about the problem.
How to prepare for car repairs
1. Always be prepared for car repairs by having a roadside emergency kit in your car.
2. Make sure you know how to change a tire and use jumper cables.
3. If you're not comfortable doing the repairs yourself, have a mechanic do them for you. If you're ever in a situation where you need to repair your car, it's essential to be prepared. One way to do this is to keep a roadside emergency kit in your car.
How to deal with car repair scams
When it comes to car repair scams, it is essential to be aware of the warning signs. One common scam is when a mechanic tells you that your car needs expensive repairs that are not necessary. Sometimes, they may even try to pressure you into making the repairs right away. It is essential to be skeptical of any mechanic who tries to take advantage of you and do your research before choosing a mechanic.
How to get accurate car repair estimates
If you're looking for accurate car repair estimates, you first need to find a reputable mechanic. Since you've found a great mechanic, they'll be honest with you regarding your repairs. Once you've found a mechanic you trust, be sure to ask them for an estimate before starting any repairs. After providing you with an estimate, there are things to consider.
Be sure to ask the mechanic if anything else might need repairing. They may have found other problems with your car that weren't revealed in their diagnostic tests. By asking for an estimate and having it checked again, you won't end up paying for services you don't need.
How to challenge car repair estimates
If you are not happy with the estimate your car mechanic has given you for the repair work needed, there are ways to challenge it. First, ask the mechanic to break down the assessment and explain the work that needs to be done in detail. If you still don't understand or think the estimate is too high, ask around for other estimates or take your car to another mechanic.
How to negotiate car repair charges
If you are not sure what is wrong with your car, take it to a qualified mechanic for an inspection. Once the problem has been identified, you can negotiate a fair price for the repair. If you are comfortable doing so, you can also try to negotiate the cost of the parts and labor.
What affects car repair estimates
Several factors can affect car repair estimates. The age and make of the car, the extent of the damage, and the availability of parts and labor can all affect the cost of repairs. Additionally, some mechanics may give lower estimates than the actual cost of repairs to win your business. In contrast, others may provide higher estimates to ensure they profit.
Things You Should Keep In Your Mind:
How can you ensure you get an accurate car repair estimate?
How can you protect yourself from car repair scams?
What should you do if you're unhappy with your car repair estimate?
Are there any signs that you might be getting scammed by a car repair shop?
What are some tips for avoiding costly car repairs?
What's the best way to get a fair car repair estimate?
How to read car repair estimates
Looking at car repair estimates can be confusing. It's essential to read them so you can understand what is being repaired on your car and how much it will cost. The first thing you'll want to do is find the estimate's total cost. This is usually found at the top of the page. Next, look for the section that breaks down the costs. This will usually be labeled "Parts" and "Labor."
How to avoid getting ripped off on car repairs
If you're not sure whether or not a car repair is necessary, take your car to a trusted mechanic for a second opinion. Some mechanics will do unnecessary repairs to make more money, so finding one you can trust is essential. If you're having your car repaired, get several estimates from different shops and compare prices.
Conclusion
The purpose of undefinedcommunications through documentation, analysis is to provide a clear and concise understanding of the system. By documenting the system, we can better understand how it works and identify any issues. The analysis portion allows us to investigate these issues and determine the best course of action.